by Alice Lowe
We get old. And as we do, our creativity and productivity become increasingly challenged. We face—and fear—disability and dementia, decline and death. We're subjected to increasing ageism from without and self-doubt from within. What could possibly be the upside?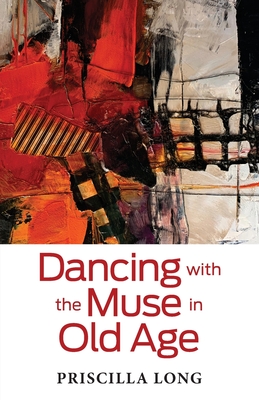 In the recently published Dancing With the Muse in Old Age (Coffeetown Press, 2022), Priscilla Long proposes looking at creativity in old age "as a potentially dynamic and productive time full of connections to others and deeply satisfying work."
The advantage, our ace in the hole, is experience, starting with the skills we've learned and exercised over time. In addition to the technical craft skills we apply to our endeavors, there are the attitudes and ways of working that Priscilla calls meta-skills. In her own case, she says, "I have learned how to learn. I have learned how to focus, how to break a problem down into its component parts, how to encourage myself, how to take my time when venturing into new territory."
Time itself, which was at a premium in younger days when we were working and raising families, now is increasingly at our disposal for the creative endeavors we either crammed into precious spare minutes and hours, or postponed year after year, as in the case of the slow or late starters ("late" according to whom?, as Bloom reminds us). An example is the artist Alice Neel, who sold her first painting after 70. I'll add myself, as I didn't start writing until I was 65, after I'd retired from full-time employment, and had my first published piece at 67. With time and experience we realize greater social and emotional intelligence. We know and accept who we are; we're more patient and understanding of ourselves and others.
Priscilla Long is her own best example. While working as a printer in Boston, she participated in a women's history group. After years of research—in her spare time—and a move to San Diego, her intended biography of labor organizer Mother Jones grew into a history of the coal industry. Where the Sun Never Shines was published in 1989, when she was 46. She relocated to Seattle to get her MFA in Creative Writing at the University of Washington. Teaching and editing paid the bills while she wrote stories, poetry, essays, and reviews, which have been widely published in literary journals.
Her guide for writers, The Writer's Portable Mentor, was published in 2010, when she was 67. Since turning 70 in 2013, she has published five more books: two poetry collections, Crossing Over (2015) and Holy Magic (2020); Minding the Muse, a handbook for creators, in 2016; Fire and Stone, an essay collection, also in 2016; and now the current volume.
"Ageism poisons creativity," Priscilla asserts in her introduction, going on to state that prejudice against the old, while often unconscious, is rampant in our society. Most of us have seen or experienced age discrimination firsthand, and we have unwittingly, to some extent, internalized negativity toward aging. Even the most accepting, the staunchest feminists among us, may be reluctant to admit our age, or we may express delight when we're thought to be younger than we are. Priscilla doesn't dance around the nomenclature. She resists the terms elderly, senior, and "X years young." At 79, she proudly claims and defends the word "old." Further, there are no such things as "senior moments"; we all, at any age, forget where we left our keys or glasses now and then.
Extensive research and scientific findings are reinforced by models, citations of women and men, most though not all in the arts, who continued to be creative and productive well into old age. More than 100 exemplars include writers Margaret Atwood, Maya Angelou, and Iris Murdoch; painters David Hockney, Alma Thomas, and Anna Mary Robertson Moses, formerly known as "Grandma," who lived to 101 and was quoted as saying "I just didn't have time to paint before I was 76"; dancer Twyla Tharp and composer Philip Glass; singer-songwriters Leonard Cohen and Mick Jagger; Nobel laureate scientists Barbara McClintock and John Fenn; sprinter Don Pellman, who broke world records over the age of 100; former president Jimmy Carter, and luminaries Sophia Loren, Gloria Steinem, and Yoko Ono.
I'm partial to the centenarians, inspired especially by publisher/editor/author Diana Athill and novelist/critic/memoirist Doris Grumbach, who lived to 101 and 104 respectively. Their memoirs, written well into old age, capture their exceptional lives and careers as well as their candid experiences and appraisals of getting old. Françoise Gilot was a committed painter before she met Pablo Picasso, but she didn't gain wide recognition for her own work until after his death. She's still painting at 101. The Delany sisters, Bessie and Sophie, wrote their memoir, Having Our Say, after both had turned 100. Born in the late 19th century, their father a former slave, the sisters had successful careers and were civil rights pioneers, overcoming racism and sexism for much of their lives. Bessie died at 104 and Sophie at 109. Models like these put my 79 years into perspective and my workout schedule into high gear.
From Long's chapter "Brilliant Old Brains":
We know we cannot control our fate. But we can influence it. We can protect the health of our brain. Indeed, the creator immersed in creative work, who also connects with likeminded peers, goes a long way toward a lifestyle that supports vitality and mental acuity in old age.
Exercise, eating right and not smoking, continuing to learn, reducing stress, connecting with others, and pursuing goals are the daily practices that researchers have found to support a vibrant and creative old age. So does happiness, which, contrary to conventional wisdom, is common among the old. Research shows that people are happier, more content, and more satisfied as they age. Poverty, depression, and loneliness can inhibit happiness, but these are not the exclusive purview of the old, and they are not antithetical to continued creativity.
Dancing With the Muse in Old Age addresses continuing to work as we age or assuming encore careers (whether voluntary or financially driven), redefining productivity, economic realities, spirituality, grandparenting, and volunteering. Linking all these factors together is what I see as the big takeaway: We adapt. We adapt to our age and to the circumstances we find ourselves in.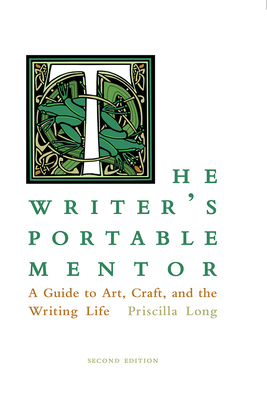 When Long wrote The Writer's Portable Mentor, she drew on 20 years of teaching plus decades of writing while continually sharpening her skills. She says: "It is an offering that at a younger age I simply would not have had the knowledge or experience to create."
During the launch of the second edition of The Writer's Portable Mentor in 2018 (a third one is now in the works), Priscilla gave a talk on aging and creativity, after which someone suggested she write a book about it. Dancing With the Muse in Old Age is the result.
I've known Priscilla for more than 30 years; we will turn 80 within a few months of each other. When I started writing, she became my model and mentor, as much for her disciplined writing regimen and resolute positivity as for her remarkable productivity. Over the years her literary output has continued to expand and has been increasingly recognized with honors and awards. I asked her, why this book and why now? She replied: "I (we!) are about to turn 80. I wanted to go into older age proactively, with knowledge of the science (much of which has changed even in the past five years) and with many models of active, engaged, productive, creative people. Which is what I found." From the closing pages of Dancing With the Muse in Old Age:
As we who are now growing old shape a new sort of old age—one full of flourishing well-being, social connection, learning, moving our bodies to the extent we are able, and engaging in creative work—we are at the same time helping to reshape the future of everyone else, the middle-aged, the young, the generations to come. Just so, all the old, uber-creative, extremely productive artists who appear in this book—and so many more who do not—have lighted the way forward for me and for us all.
Practicing what she preaches on all fronts, Priscilla is living proof that old dogs can learn new tricks (my words, not hers). She announced in a recent interview that she is currently learning to play the banjo and is studying math, which was her worst subject in school. And of course, she continues to write—her goal is 10 more books.
Alice Lowe is a Bloomer who writes about life, language, food and family. Her essays have been widely published, including several times in Bloom and this past year in Big City Lit, Borrowed Solace, Midway, Eat Darling Eat, Eclectica, Fauxmoir, Idle Ink, and Dorothy Parker's Ashes. Her work has been cited twice in Best American Essays and nominated for Pushcart Prizes and Best of the Net. Alice has authored essays and reviews on Virginia Woolf's life and work and is a regular contributor at Blogging Woolf. She lives in San Diego, California, and posts at www.aliceloweblogs.wordpress.com.
Photo of Priscilla Long by Anne Herman.