by Lisa Peet
In 2021, I wrote an essay here about wanting to rediscover a joyful approach to work, and life in general, that would light up my creative circuits. My hope was to find a way to contend with that particular combustion of grief and monotony that characterized these past few years for so many of us; the ideal state, I felt, would be the Buddhist concept of beginner's mind—"a newcomer's attitude of openness, eagerness, and lack of preconceptions when approaching a subject, even a habitual or daily activity: with a sense of possibility, a little unsettledness, and delight."
Like anything else worth cultivating, it's an ongoing practice. I think I'm getting better at it. And part of that has been seeking that experience out among others, hearing their stories of trying on the unknown for size. With that in mind, I'd like to introduce a new Bloom column that goes beyond the benchmark of publishing or switching genres after age 40 to wonder what people have taken up later in life, and why, and what it has sparked for them.
The subject of this inaugural Beginner's Mind column is Lauren Bufferd—director of a small museum in Nashville, where she has lived for over 20 years; book reviewer; and longtime friend. For the past four years she has also been a volunteer DJ for the freeform FM radio station WXNA, which, she says, brings her much joy.
*
LP: How would you describe yourself as a cultural consumer/producer/steward, since I know you do all those things?
LB: In my professional life as a museum director, and as a museum person, and as a former librarian, I have been involved in collecting and disseminating cultural artifacts one way or another, whether they were books or archival or art pieces. In some ways, I guess, being a DJ is just another part of that. You're finding the things that you like, that you want to share, that you think might need a wider audience. I think there's a part of me that's all about the accidental find—you go to a museum to see one thing, and then you see something else and you're amazed by it. I'm always thinking about that. And I think for those of us who were born before the internet and found things by accident—spent decades just kind of stumbling over things—that's still my MO.
LP: What's your history as a music listener, radio and otherwise? And how has that changed now that you can hear pretty much whatever we want to whenever we want?
LB: I'm 62, so I came of age with the rise of FM radio and LPs. I grew up outside of Boston, so there were a lot of independent stations—WBCN, which was famous, and WCAS, which doesn't exist anymore, but it played folk and what we would now call Americana. In public school, my junior high homeroom teacher had a turntable in her room. We could listen to music when we first got to school, so we were all bringing in music, from Joni Mitchell to Cream to the Mahavishnu Orchestra. We were raiding our parents' record collections, our own record collections. No internet, just the luck of the draw—one thing would lead to another. I still find things that way. Which isn't to say that I don't use the internet, but I tend to find things either from other people or maybe a few online sources.
LP: How did you decide to take up DJing?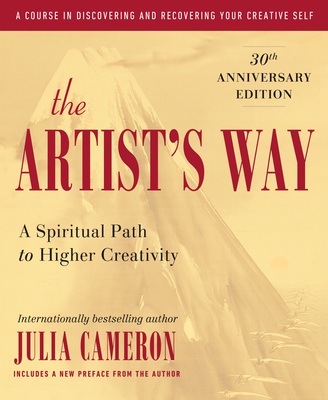 LB: There were two things. One, my family was going through a difficult time with one of our children, and I was trying to experience that but not let myself be completely immobilized by it. I was trying to do a few more things for myself. And a friend of mine was starting a workshop based on The Artist's Way. I found part of that process really opened me up to other ways of being creative and other ways of saying yes to things.
There's an independent radio station here in Nashville that was started by people who had been involved in WRVU, the Vanderbilt station, which I listened to when I first moved here and really loved. When you move to other cities, for me at least, I'm always looking for the homegrown cool, weird thing. And college radio will offer that, because commercial radio is so crippled by hype, algorithm, not enough independence—I could go on. So the people who started WRVU went on to start WXNA, and I listened to that. And I gave them money, so I was on their newsletter list.
The newsletter came around and said they were looking to add to their DJ roster, and was there anybody out that was interested? I thought, Well, okay, I'll try that, and so I applied—you had to program 15 minutes, I think, and record yourself on air—and I got into the cohort of wannabe DJs. I so clearly remember that first meeting, because I was the oldest person there by at least 25 or 30 years. And most of the people had experience. They were either musicians, or they did college radio, or they did radio somewhere else. I thought, "I don't know how this is gonna work." But they paired me with a mentor, and for about three months I went to her show and helped, and I watched how she did it. She would give me a little 15-minute segment to program, and then 30, and then she gave me an hour. Then I had to apply to do a show, and they gave me a show.
I consider myself very lucky. But I also know now that I've been there for a while that being a grownup, in this instance, was helpful. I follow the rules. I don't stand over the control board and eat something sticky or drink coffee, I don't smoke weed in the studio. I don't promote my own band. I don't swear. I follow all the FCC rules.
I have to say that it's been so satisfying. Probably as satisfying and happy-making as having my children—it's a close second to that. It's my own creative thing and I really, really love it.
LP: Was it hard learning your way around the studio?
LB: For me it was. I remember looking at the console and thinking, "No, I'm not going to be able to figure this out." The buttons and lights—it was more fear that I wasn't going to be able to do it, or that I was going to mess up on the air. But you know, I hear people mess up all the time, even on our NPR affiliate. There's not much you can do. Unless you swear, which I have never done.
LP: Has the show's format stayed the same since you started out?
LB: Pretty much. It's called Different Every Time, which is taken from a Robert Wyatt lyric. The tagline is "Deep trad to free jazz and everything in between." Those are the two poles that I go between, but I play a lot of pop and jazz that's not free jazz, like bebop and Coltrane, and a lot of singer-songwriters, and then sometimes I just play the same thing that you would hear on any other radio station. I do have themes, birthdays or seasonal or voting.
I've gotten a lot of pleasure with the various elections that have gone on over the years. I live in Tennessee, which is now a completely red state legislature, red red red everything. I don't think I've been heavy-handed about it, but I have played things that I felt were representative of my political ideals—there's quite an array of songs about reproductive justice and abortion out there, more than you might think—and provide context for it. And so far, nobody's called and complained that I know of.
I think if I had a show that was late night, I might get weirder. But my show's in the middle of the afternoon, when people are picking up their kids. I'm not going to play 20 minutes of Albert Ayler, because I wouldn't want to be in my car listening to that either. I'm aware of my surroundings.
LP: Do you take notes for the show?
LB: I have a song notebook and a couple of charts and lists. I keep a calendar with birthdays. I have a show I do in April, which is Poetry Month—one April, for all four of my shows that month, I did either all spoken word or poetry put to music, or music influenced by a particular poet or about a particular poet. In October, when the Southern Festival of Books happens, I do a show of music based on all different kinds of books, from the Bible to Sylvia Plath, and writers who have influenced other music. I do a Christmas show. I've done a Hanukkah show. I try to keep it themed because it's helpful for me to have something to coalesce the music around.
LP: Do you have people you talk with about music in the same way that we talk about books?
LB: [My friend Andy] and I go back to that junior high classroom where we were listening to music. Our very first letters to each other when I was at summer camp were about Dylan, and—what Rolling Stones album was coming out in 1973, Exile on Main Street, right?—they were all about him going to the record store every day and waiting. And we're still talking. A couple of people online, we talk about music. There's a few DJs at the station. But not it's not quite the same.
The thing about people talking about music is it's a bit of a sausage club. It's men. I go to this music festival every year in Knoxville, Big Ears, which is just incredible. The first year I was there I was standing in the street with two men who were friends of mine—we had all gone together—and these two other guys came, and we're all standing and talking. But they weren't talking to me. They were talking to the two men about who they'd seen. I think they assumed that I was somebody's girlfriend. That's what I find happens frequently, women just are not expected to know anything about music the way men do, and no one's going to ask me about what I'm listening to. It's not like that with people at the station—there are a lot of women DJs. But it can be hard to find women to talk to about music.
LP: How has DJing cross-pollinated the rest of your life?
LB: I think it's given me a certain confidence that the words that are going to come out of my mouth are going to make sense. I script a little bit of my show because I don't want to be rambling on the air. I don't like a lot of pontificating. But it has made me trust myself more, and trust my ability to address a group of people in my regular work life. I'm a director now, and my work is more performative in a way, giving reports and talking to boards and meeting with in-charge type people. And I think I trust that I can do that work, because—I have a radio show!
LP: Do you get feedback from listeners?
LB: Sometimes. At first my parents listened for a while, but it's not quite their cup of tea, and that's fine. My friends listen. I did have a very funny experience once when I was driving. I had pulled up in traffic next to somebody and they had a WXNA bumper sticker. So I rolled down my window, and I said, "Thanks for supporting the station." And the person said, "You're welcome. Different Every Time!" She recognized my voice—that just blew my mind. But I have no sense of what my listenership is like. Every once in a while someone will call the station when I'm on and say, "Thank you for playing that."
LP: Do you have any plans for the show?
LB: I would like to have more guests on. I had a few folks before COVID, and I've had one since, but I've been thinking about doing a show with writers. And now I'm thinking that instead of a whole different show, I would just try to incorporate it more into my show as it exists. So it would continue to be a mostly music show, but it would be nice to talk to writers about process, about music, about inspiration. I'm always interested in one art form inspiring another. I'm mulling that over now. I may try in the spring to have my friend Lisa Dordal on, who's a poet—try out something that would be what I'm thinking of in terms of format.
LP: What are some of your favorite shows on the station?
LB: Free Form with DJ Alexis—Alexis trained me, so I have a special place in my heart for her and her show. We have a Venn diagram of overlapping likes (Lee Hazlewood, Lal Waterson, Neil Young) but I always hear something on her show that is new to me. She also cut a killer record this fall.
Sea Ship Auricle with DJ Crittle Dee. Chris has very far-ranging taste and plays a ton of new music, free jazz, and experimental sound. He's turned me on to so much music, including Myriam Gendron and Jaimie Branch.
Needles and Pins with DJ Laura. This gets me to work every Wednesday morning—lots of punk, lots of women, from Fanny to Iggy to Blondie. It's so good.
Swing Shift with Tom Priesmeyer. I love Tom's show, which is dedicated to the music of the jazz orchestra. He is so knowledgeable, and the music he plays is just gorgeous. Sometimes I invent an errand at lunchtime on Thursdays so I can drive around and listen to him.
All of these shows are archived, so you can listen on your own time.
LP: You have really eclectic taste—that's so much what I've always loved about radio.
LB: That's the thing, radio is how we learned about music. I know there's a million other ways now. And it's not that I don't value them—I do. I listen to stuff on Bandcamp a lot, which is a great artist-run [platform]. But you know, I just feel like my taste was really formed by radio. And by mixtapes.
LP: We're the mixtape generation.
LB: The mixtape was how you got someone to fall in love with you, right? You made them a tape where there were some things that you knew they liked, some things that were precious to you.
LP: And little coded messages.
LB: Right, right. That aesthetic is still a really powerful thing for me. So yeah, my show is a mixtape for my listeners—I want you to fall in love. I want you to hear something that you love. And then I want you to hear something you've never heard before that you write down and you go find that artist.
If you had asked me in my 30s or 40s, was I ever going to be a DJ? I just would have laughed at you. I mean, I wanted to do it, and I have tons of friends who did it in college, and when I lived in Chicago. But I just never really thought I'd end up doing this. For me, in part, that's what Bloom is all about, right? Never say never.
Lisa Peet is the Senior News Editor at Library Journal and a card-carrying bloomer herself.
Mixtape photo by antony_mayfield, CC BY 2.0 , via Wikimedia Commons.
Click here to read Lisa Peet's previous features