by Susan Sechrist
"Go Figure" is a regular feature at Bloom that highlights and celebrates the interdependence and integration of math and literature, and that will "chip away at the cult of youth that surrounds mathematical and scientific thinking." Read the inaugural feature here.
1.
There are three books that have been on my nightstand for two years now. Haruki Murakami's Norwegian Wood, which was recommended to me by my husband's long-time friend, Steve. Steve loved the book, said it was probably his favorite, which is one of the reasons I haven't even cracked the spine yet. That's such an intimate thing, reading a person's favorite book. The second is Cherie Dimaline's award-winning The Marrow Thieves, a riveting dystopian tale that disinters the real horror of the Indian residential schools in Canada. I'm two-thirds of the way through Dimaline's novel, way behind my original schedule to discuss it for this excerpt of Go Figure.
The third book is the 50th anniversary edition of The Peregrine by J.A. Baker. Baker was a nature writer who spent winters on the United Kingdom's Essex coast, watching the peregrine falcons who made the flat marshes home for a few months. I intended to give this book to my father in November, when we were all gathering in Bloomington, Indiana, for a long-overdue visit.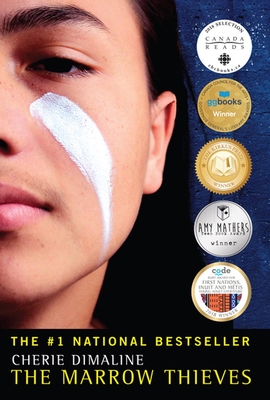 On Halloween, my fully-vaccinated father called to say he'd tested positive for COVID-19 and the neighbors were taking him to the hospital. I won't detail the shock, trauma, anger, and sorrow we endured the next 10 days, though I will tell that story eventually. Writing about it has been a struggle amidst the radical anti-science rhetoric and the virulent disinformation and cruel conspiracy theories—narrative itself has been usurped and weaponized.
2.
One of the last events my husband Tom and I attended before the pandemic took hold in 2020 was an evening with Margaret Atwood and Cherie Dimaline at the Chan Centre on the campus of the University of British Columbia (UBC). I've loved Atwood's work since first reading Surfacing many years ago. I read Cat's Eye as an undergraduate in technical communication at Rensselaer Polytechnic Institute, which ignited my interest in the intersections between fiction, science, and mathematics. I was excited to see Atwood, but Dimaline stole the show. She was ebullient, insightful, and very funny, turning the "an evening with" format into something much more elevating and joyful. I left feeling not just elated that I'd seen Margaret Atwood, but that I'd met Cherie Dimaline.
I started reading The Marrow Thieves, and decided I wanted to focus on Dimaline's use of fantasy to tell the truth about history. I thought her work fit beautifully with the mathematics of orthogonality—that to reveal and to transform, we must draw opposites at right angles, rather than pit them against each other. We must build a Cartesian grid system, where symbolic language shakes hands with figure, or the magical intersects with the real: a kind of "two-eyed seeing"—looking analytically with one eye and creatively with another. Botanist and writer Robin Wall Kimmerer eloquently reaches this holistic and empirical consilience with her book Braiding Sweetgrass, a memoir of her experiences as an Indigenous student of Western science.
One of the more extraordinarily beautiful mathematical and literary features in The Marrow Thieves is Dimaline's introduction of characters through their "coming-to" stories. The novel is a dystopian adventure, chock-full of action and suspense and romance that moves at a thrilling pace. But Dimaline artfully slows and re-tares the story, brings us to a new origin with chapters that interrupt the action to focus on each character's backstory, how each came to be part of the ragtag group, what each brings to strengthen, or weaken, this family of survivors. This is orthogonality at its core—going back to the beginning where new intersections are born, watching what unfolds from those unique moments of coming together, what curve or shape emerges and how those multiple shapes morph together.
Then I stalled, in both reading and writing. The Marrow Thieves sat on my nightstand in the stasis wrought by emergency. I scrambled to get to Indiana, to my dad's hospital bed. I took The Peregrine with me, in hopes he could read it in rehab after he recuperated from COVID pneumonia.
I brought the book back home with me, thinking someday I'll honor my dad by reading it.
3.
Loss and grief are a kind of drift. This is natural and normal, a plateau upon which we rest and wander along, for a time. Though I had stopped reading forward through The Marrow Thieves, I found a beautiful passage that I kept returning to, where Frenchie, Dimaline's young narrator, describes an abandoned resort hotel that the group comes upon after weeks of hiding and surviving in the wilderness:
"The moon lit the wide front hall in pale ribbons, turning the dust and broken bits of chair and wainscoting and climbing vines from feral houseplants into fairy tale turrets. We walked slowly, out of habit, out of fear, but also, now, out of reverence. This space felt untouched. We could feel the thrum of old activity sliding along the floorboards, caught in the keyholes of closed doors. Everything had been shut tight while so much was still supposed to happen. The intent and plans hadn't had time to vacate. And here we were now opening the lid of a sealed jar, and all the anticipation of a tomorrow planned a thousand yesterdays ago came skittering to our feet like slick-shelled beetles."
After rereading this passage a dozen times over the past month, I realize I haven't really been stuck at all. I have been savoring this one passage, an infinitesimal number of words compared to Dimaline's whole novel, but capturing an infinity: "while so much was still supposed to happen."
I will let this passage fully draw itself on the grid of loss and trauma before I move forward, with reading or writing or much of anything else.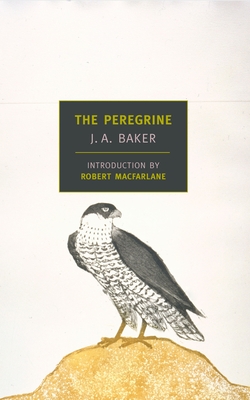 4.
I picked up my father's ashes from the crematory in Terre Haute because I did not trust the U.S. Postal Service to deliver them in a secure or timely manner. I also wanted the opportunity to drive back to Bloomington the long way, a big circuitous route that took me to one of my dad's favorite places, Goose Pond Fish & Wildlife Area in Linton, Indiana. I put the green velvet bag with the ashes in the passenger seat of the truck and headed due south. Once in the refuge, I meandered up and down the dirt tracks that cut across wide open fields and marshes, searching for the rare whooping cranes that my dad and I saw several years ago. According to the staff at the visitors' center, there were whooping cranes migrating through the park, but I didn't see any. I did get a wonderful fly-over by hundreds of chirruping sand hill cranes (Google them and turn the volume up on your computer). Even lovelier were the few solitary marsh hawks flitting above the wetland grasses and the ubiquitous coots that darkened the surface of every pond. On past sojourns here, my dad was just as happy to see them as he was to see any rare bird.
When I got home, I realized that my trip to Goose Pond didn't feel like the catharsis I had expected. It was more like Dimaline's abandoned resort in The Marrow Thieves: The space felt untouched, reverent, full of the thrum of the past and a fantastical hope for an impossible future—to see the cranes again with my father. This is how I've dealt with sorrow and rage. In bits and pieces. In figuring out the connections and in untying them all. In taking a stand and making a retreat.
Eventually, I will finish The Marrow Thieves. Eventually, I will read The Peregrine. I might open Norwegian Wood, too, and then have a nice long conversation with Steve about why it's his favorite book.
Susan Sechrist is a freelance technical writer and PhD student at the University of British Columbia, located on the traditional, ancestral, and unceded territory of the Coast Salish Peoples, including the territories of the xʷməθkwəy̓əm (Musqueam), Skwxwú7mesh (Squamish), and Səl̓ílwətaʔ/Selilwitulh (Tsleil-Waututh) Nations. She published her first short story, the mathematically-themed "A Desirable Middle," both in Bloom and the Journal for Humanistic Mathematics.
Feature image courtesy of Susan Sechrist.