by Alice Stephens
The tale is a tragically familiar one by now: an unarmed black person killed by a white person who claimed to be afraid for his safety. With Malawi's Sisters, author Melanie S. Hatter goes beyond the front-page story to depict the awful and unpredictable long-term effects that one such shooting has on the victim's family.
When Malawi Walker is shot to death while seeking help after a car crash, her four surviving family members each react in their own way. As they search for solace and closure, they are forced to confront how the past has shaped who they have become. The patriarch, Malcolm, an admired and respected judge, finds comfort in alcohol, while his wife, Bet, retreats into a pill-induced haze. Oldest sister Kenya's picture-perfect life unravels when she uncovers a secret, while middle sister Ghana becomes involved in the social justice movement, complicating her relationship with her white police officer boyfriend. While contending with their unfathomable loss, the Walker family must grapple with both the worst and the best of themselves, their loved ones, and their country.
With an unflinching study of the wide-spread repercussions of a single violent incident, Hatter demands that readers think beyond the headlines and examine the enormous toll that racially motivated violence exacts upon all of us.
The biracial daughter of an American serviceman and a Scottish woman, Hatter grew up in the United Kingdom. When she came to live in the USA, she found herself pondering the questions of race in America, which led to her first novel, The Color of My Soul, which took ten years to write, during which time she got divorced, became a single parent, and held a full-time corporate job. She started her writing career in journalism before completing a master's degree from the Johns Hopkins writing program. In 2014, she published a collection of short stories, Let No One Weep for Me: Stories of Love and Loss.
Alice Stephens: Though Malawi's Sisters is a novel, the story could have been ripped from the headlines of the national news, and you dedicated the book to the people who have lost their lives due to fear and racism. Was there one particular event that galvanized you to write Malawi's Sisters?
Melanie Hatter: Yes, it was the death of Renisha McBride in 2013. She was a young woman, just 19 years old. Her car had broken down and she went to a nearby home to get help. It was late at night and she knocked several times on the door, but instead of getting the help she needed, the homeowner shot and killed her. She was black and he was white. It horrified me that a white man felt that it was okay to open his door and shoot, rather than call the police if he was afraid, or simply find out what she needed and help her.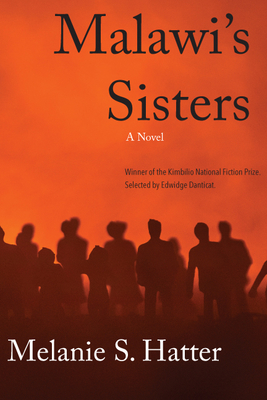 AS: The novel examines how a senseless, tragic death affects each member of the Walker family. Their grief and anger is so very raw, and everybody reacts in very different ways, almost breaking the family apart. Did you as the author always know how your characters were going to behave or did your characters sometimes surprise you?
MH: I never really know what my characters are going to do until I'm writing their journey, and yes, they often surprise me. Bet and Malcolm both surprised me. In fact, when I first started writing the story, I was focused on Ghana and Kenya. Initially, it was their story that I had in mind, but as I started writing, Bet came more into focus and then Malcolm nudged his way in to say it was his story, too. I struggled with Bet because it took me a long time to get to know who she was. The person I thought I was writing about (a privileged, spoiled woman) turned out to be someone with a more complicated background than I had envisioned.
AS: I was fascinated by Bet, the reluctant matriarch of the Walker family who sacrificed her ambition to be an artist in order to raise three daughters, but resented her choice, curdling her relationship with her family. Do you think that it is possible for a woman to be both an attentive mother and a serious artist?
MS: Yes, absolutely! But it is a challenge balancing the two roles—and for many women, we wear many hats. I was a single mother for most of my son's school years, and it was often a struggle working a full-time job, caring for him, and carving out time to write. However, I got my Master's degree and wrote my first novel during those years. In Bet's case, she quietly resented Malcolm's expectations of her as the primary caregiver and his eagerness to keep having more children. That resentment spilled out into her relationships with her daughters. And with the loss of Malawi, Bet suffered from enormous guilt.
AS: Ghana's boyfriend is a white policeman who doesn't agree with the Black Lives Matter movement. Why did you include his viewpoint?
MH: I was interested in how this opposing viewpoint would challenge Ghana, the most liberal, most open-minded of the sisters. I wanted to explore an interracial relationship, especially one that would be strained by the headlines of police violence against black people. Can love overcome such challenges?
Also, I'm not sure I'd say he opposes the Black Lives Matter movement, so much as he doesn't fully understand it, and I think many people who question it don't have a full understanding of where the movement is coming from. It's not that black lives should matter more than anyone else, or that white lives or police officer's lives shouldn't matter. It's that society considers black lives and black communities as less than everyone else. The inequality that's been built into societal norms speaks volumes; just look at housing statistics, poverty rates, and education, and you'll see the disadvantage that black communities have experienced for decades. And then to see so many headlines of black men, women, and children being attacked and killed, often by police, influenced the movement to stress the point that black lives matter just as much as everyone else.
AS: Infidelity and betrayal play a big part in most of the characters' lives, and so does forgiveness. What role does forgiveness have in the history and the future of race relations in America?
MH: Wow, that's a big question! I'm not sure about forgiveness. I think we need understanding. The best way to ensure power is to divide the masses, set them against one another, sow fear and suspicion, and then you can manipulate people while you grow your power and control. If the masses came together and ignored the propaganda dished out by those in power; if people got to know one another, understood that black, brown, and white people are not much different from each other—we all want peace and happiness, to be safe, to be respected, to watch our children grow and succeed; if we understood that, race relations in America would be in a much different place than where it is now. And maybe with understanding comes forgiveness.
AS: Very nicely said. These are pretty bleak times for race relations in America today. Do you think understanding between the races has increased in your lifetime? Do you see hope for the future?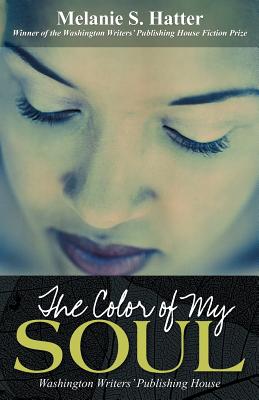 MH: Yes, we've definitely moved forward. This country wouldn't have voted for a black man as president if we hadn't. But we've taken many steps backward with this current administration. My hope lies in the youth who are politically active, who are much more open-minded, who see all people as human beings. Watching the youth take the lead, especially 11-year-old Naomi Wadler during the March for Our Lives rally last year, was enormously inspiring, and most certainly left me feeling hopeful about the future.
AS: Two of your books have been published through prizes: The Color of My Soul as the winner of the Washington Writer's Publishing House Fiction Prize, and Malawi's Sisters as the recipient the Kimbilio National Fiction Prize. Why did you choose that path to publication?
MH: I don't know that I chose those paths, so much as they chose me. With both books, I was unsuccessful in attracting a literary agent, so I started looking at small presses and came across the contests. In both cases, I didn't expect to win, but there's always that little voice in my head that says, "You'll never know if you don't try."
AS: When and how did you start writing? What do you do when you're not writing?
I always wanted to be a writer. When I was around eight or nine, I read Black Beauty by Anna Sewell and that book inspired me to want to write. I became a newspaper journalist as a way to write about the world around me. When I'm not writing, I'm reading or watching TV. I watch more TV than I probably should—I suppose I love all forms of storytelling. I also spend a lot of time in nature—every morning, I walk my dog along the trails near my home. I find the outdoors extremely grounding and meditative.
AS: What are some of your favorite TV shows right now? And as a dog lover, I must ask, what kind of dog?
I have a Boxer-Pit mix—she's a rescue from the Humane Society (now the Humane Rescue Alliance).
I love police shows like Chicago P.D., FBI, and Law & Order: Special Victims Unit. One of the short stories in my collection, Let No One Weep for Me, was inspired by the shows Criminal Minds and CSI: Crime Scene Investigation. The story, "Something Worth Saving," is about a woman who is kidnapped and witnesses the murder of two other women.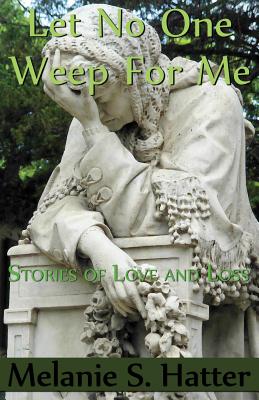 AS: As a journalist, you must have a strong lede and all your facts checked out before you write an article. Do you approach fiction writing the same way?
MH: Not at all. Writing fiction is a very different thing for me. The characters come to me. I hear their voices as they begin to tell their stories. Through the writing I discover who they are and what the story is. And I do the research as I go along.
AS: And you know you are at the end of the interview when I ask: What are you working on now?
MH: I had completed a draft of a mother-daughter story before working on Malawi's Sisters and had struggled with the structure of it, which was why I took a break to work on something else. So I've come back to that story and I'm working through a rewrite. The working title is To Begin Again.
Alice Stephens is the author of the novel Famous Adopted People.