by George Lubitz
Anybody familiar with the literary world—or who spends at least a bit of time on the internet—knows that the close of the year brings numerous compilations and wrap-up lists. "Top 10 Fail Videos of 2016" or "Cutest Puppies of The Year" are common findings in many-a Facebook timeline or email thread, and you'd better believe the literary community has some listicles and anthologies of its own.
In that spirit, we at Bloom are delighted to distill this year's Best Ofs into our very own Best Of—bloomer-related of course. Please enjoy our list of The Best Best Ofs of 2016!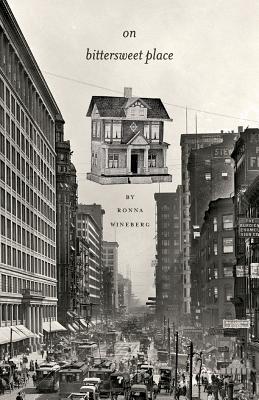 1. Congrats to bloomer Ronna Wineberg, who won Shelf Magazine's 2016 Indie Best Award for On Bittersweet Place. As the best of the bunch, Ronna Wineberg was interviewed by Shelf about the novel, a coming-of-age story about a young Russian Jew who flees with her family to 1920s Chicago. You can read the entire interview and an excerpt of the book on the Issuu app, or on their website. Says Wineberg, "I wantd to capture the warmth, tension, and difficulties of a family and portray what it was like to be a Jewish immigrant in the Midwest during a time of prejudice."
2. NPR's Book Concierge has come out with their annual favorite books of the year. Be sure to check out all the great titles, especially bloomer Pamela Erens' Eleven Hours, about one woman's intense 11 hours of labor—which we featured back in October–the concierge calls "childbirth at its grittiest and most intimate." You can search the 300-books by genre or tag. Erens' novel is filed under the tags "Realistic Fiction," "Ladies First," and "Seriously Good Writing."
3. It wouldn't a Bloom Best of Best Ofs list if we didn't include the 35 Over 35 Winners. Lo and behold, three (count 'em, three!) of our own bloomers' titles made the list. Vanessa Hua's Deceit and Other Possibilities, Paul Vidich's An Honorable Man, and Paula Whyman's You May See a Stranger. Other post-40 bloomers on the list include: Michael Tackett, Debbie Clarke Moderow, Fiona Davis, Cynthia D'aprix Sweeney, Stephanie Gangi, and Rachel Hall.
4. Our friends over at The Millions released their "A Year in Reading" list for 2016. In anticipation for and reflecting on the election we all just weathered, "The entries have a measure of fear and grief…They are about reckoning with the past, and preparing for the future." The 2016 list is actually lists within a list—super meta. Staff writers, guest editors, authors, sometimes even rock stars write briefly about individual favorite works they read this year. Some bloomers who were lauded in the series this year include Tove Jansson, Annie Proulx, George Eliot, Kate Atkinson, Viet Thanh Nguyen, Margo Jefferson, and so many more.
5. Largehearted Boy's Online "Best Books of 2016 Lists" list is another great literary end-of-year list, simply because it does the seemingly-impossible task of aggregating every single online "best of" literary list it can find. For instance, if you'd like to see the best books from 2016 about wine, check out Decanter. Or, if you'd like to see which books authored by comedians took the cake this year, head over to The Interrobang. Check them out, and please let us know if you spot any bloomers (it makes our job much easier.)!
6. In related news, take a look at Publishers Weekly's story on Brooklyn Arts Press, an independent publisher based in New York. With all this talk of best of lists and those lucky authors (bloomers or otherwise) who get a big break, its important to recognize that getting your book on any of these lists or winning contests often comes at a hefty cost. In a world of long lists and short lists and editor's lists and shopping lists, finding a way to both manage a one-man publishing house while also trying to get your own work out there is a difficult (and pricey) job. Joe Pan (Brooklyn Arts Press editor-in-chief and publisher) is working to strike that balance between career and craft, like everyone who's ever made it onto any of these lists (save for, maybe, the Fail Video ones); who's invested blood, sweat, and tears.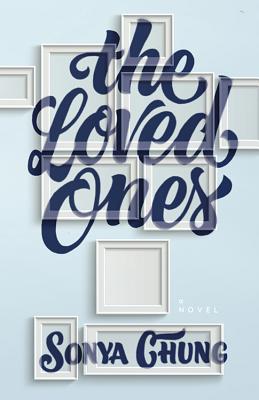 7. Last, a hearty congrats to Bloom founding editor Sonya Chung, whose second novel The Loved Ones made a few Best-Of lists as well—including Kirkus's Best Fiction of 2016, and The Writer's Bone's 30 Best Books of 2016.
Here's an idea: pick at least 5 books from any of these lists and make it a New Year's resolution to read them all by the end of this year (or next?). From all of us at Bloom, have a happy holidays and a wonderful New Year!
George Lubitz is a senior at Skidmore College. His work has been featured in Gravel Magazine, The Adroit Journal, and he is the Co-Founder/Editor-in-Chief at The Skidmo' Daily, Skidmore's satirical magazine.

photo credit: garrettc Lists Of Note via photopin (license)